Overview of Shuliy Machinery Co. Ltd.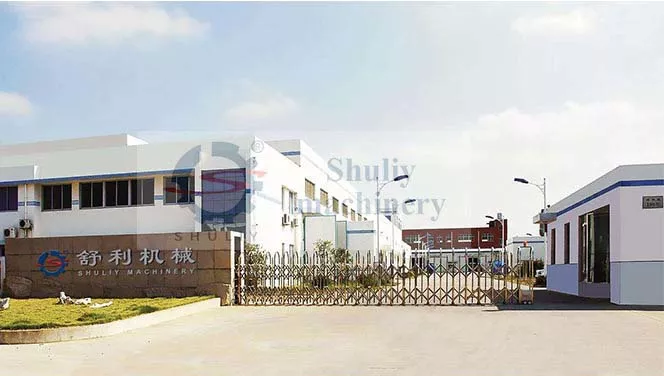 Shuliy Machinery Co. Ltd. was established in 2011. Our head office is located in Zhengzhou, Henan Province. We have a large machinery manufacturing plant with full facilities and advanced precision. And we also have over 500 highly qualified employees working for our Shuliy Machinery. Different departments oversee different aspects such as production, manufacturing, packaging, and logistics. We ensure that our customers receive a high-quality, undamaged product.
We have grown from a small factory to a large factory covering a wide range of mechanical products. Due to the high quality of our products and excellent service, we have exported machinery to over 100 countries such as America, Australia, Kenya, Ghana, Congo, Ethiopia, Zimbabwe, Uganda, Algeria, Indonesia, Cameroon, Botswana, etc. We have now become a well-known export manufacturer at home and abroad.
Address of Shuliy Machinery
In addition to our factory, we now have a department dedicated to the export trade. We are currently located in the Zhengzhou Economic and Technological Development Zone, an economic and technological development zone with a well-developed logistics industry, which is conducive to the development of our foreign trade business. About the factory, as we produce a wide range of machines, the factory is located in different places. Customers are welcome to visit our factory!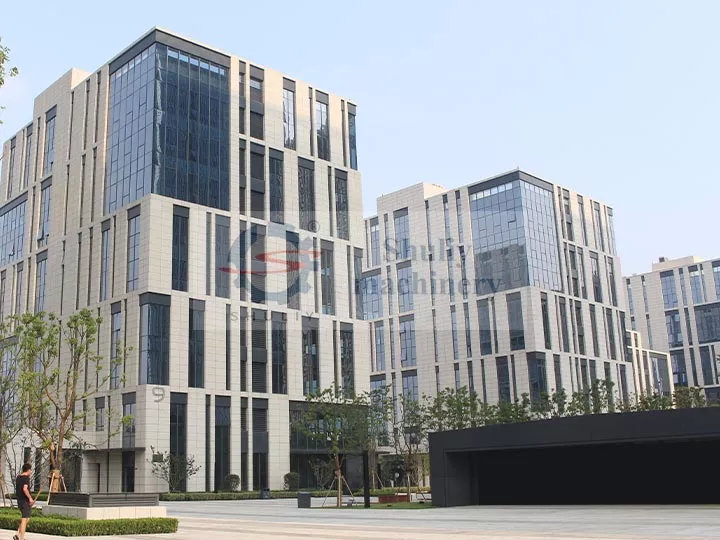 Products of Shuliy Machinery
Shuliy produces equipment in a wide range of fields, including resource recovery equipment, agricultural equipment, food processing equipment, and packaging machinery. In these areas, we have small machines as well as large production lines. For example, charcoal production lines, plastic pellet production lines, French fries production lines, rice milling lines, large packaging machines, etc. We are committed to providing our customers with the highest quality products and the most suitable production lines.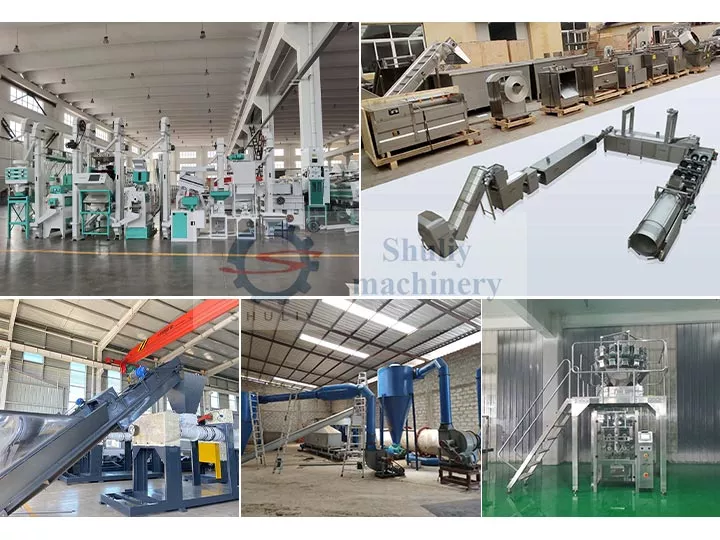 Shuliy's outstanding service
Shuliy is committed to providing comprehensive service to our customers. In order to give our customers confidence in their purchase, we at Shuliy provide excellent service in all aspects of our business.
Pre-sales: We provide our customers with professional and comprehensive information about our machines—for example, pictures, videos, parameters, etc.
During the sale: We actively answer any questions from our customers and make suggestions from their point of view to help them choose the most suitable equipment for them.
After-sales: Excluding wearing parts, man-made damage, and improper operation, all equipment is guaranteed for one year and online technical support is provided in addition to these regular services. We also offer services such as 3D machine drawings, factory design drawings, and engineers to install and commission the machines.
Shuliy Machinery welcomes your inquiry!