Shuliy Machinery culture
Since its establishment, Shuliy has been committed to research, innovation, and the development of its own machinery products. We always aim to provide our customers with quality equipment to bring greater convenience to our customers.
In addition to doing a good job with our machinery products, we also pay great attention to our service culture. Foreign trade, apart from products, is all about quality service. Therefore, providing thorough service is our hallmark, and we want to make our customers feel at ease and relaxed about their machine purchases.
Corporate mission: Let Chinese machines change every corner of the world. We hope that our machinery and equipment can help our customers all over the world. We want to bring convenience to our customers and at the same time help to develop the user or local economy.
Corporate Vision: To enhance the value for our customers and provide growth for our employees! Our company is helping our customers to gain more value and at the same time helping our employees to develop and grow.
Shuliy people value: integrity, gratitude, altruism, positive energy, embracing change and team spirit. Our positive and optimistic values give us great energy and make our footsteps more and more determined!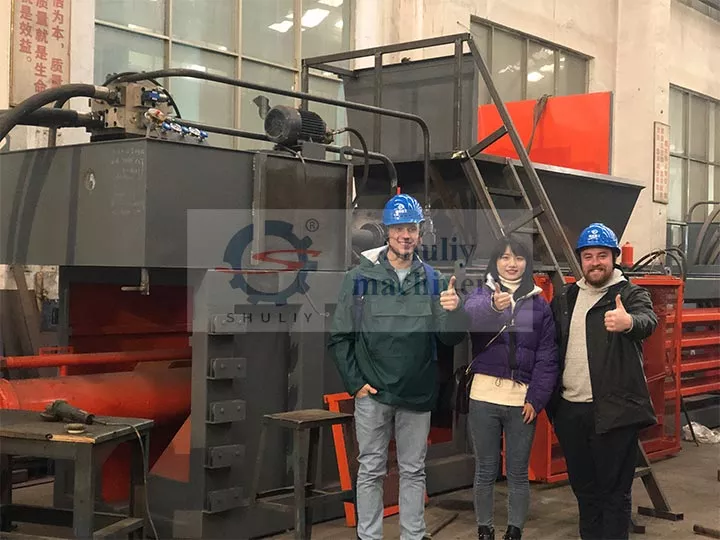 The above-mentioned company culture guides us to keep moving forward. As a group is made up of many employees, we also focus on the development of individual employees:
We care about our staff, train them in relevant skills and knowledge, and provide promotion channels for career planning. We also value rewarding leaders who care about their subordinates and lead their teams with care.
We focus on the values of our employees. People who have common values and are responsible for the company's recognition can build better products and provide quality services. At the same time, they will also gain great growth.
We reward people who are courageous, responsible, committed to their work, strong learners and have a high level of understanding.