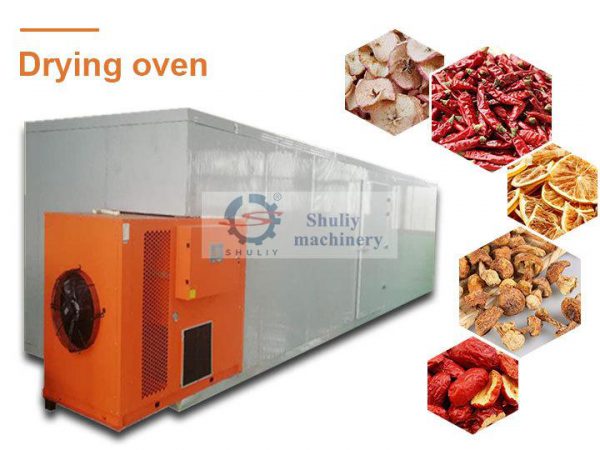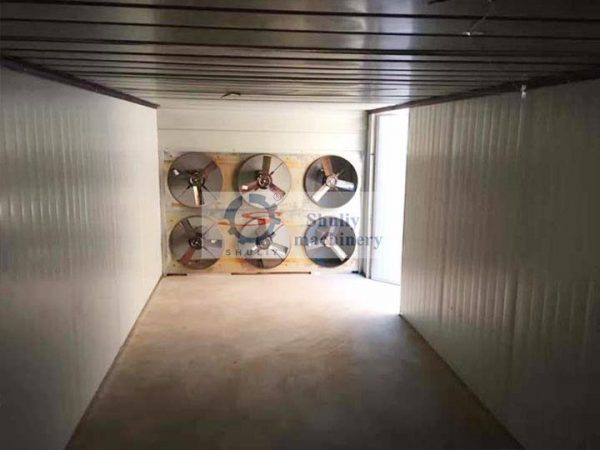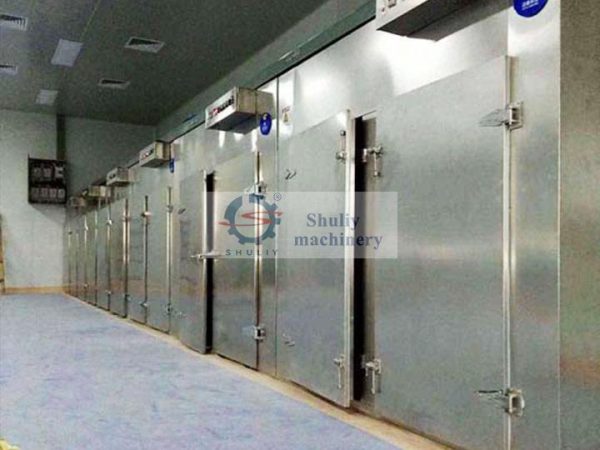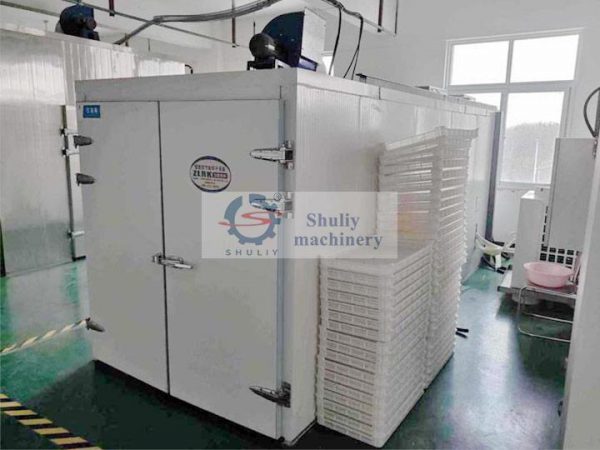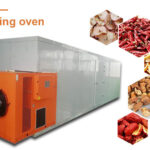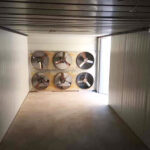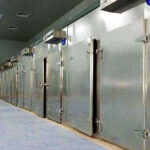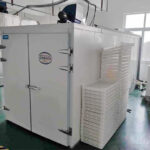 Box-type dryer, also known as drying room or drying baker. This kind of dryer uses the pure hot air to continuously circulate through the drying chamber. In the process of heating the material, the hot air takes away the moisture generated during drying by the way, to achieve the purpose of drying.
In the drying oven, the components such as the oven and the tray are made of stainless steel, so they are not only clean and hygienic but also durable and have a long service life. It even has equipped with an automatic control system to make it easy for you to operate.
During the drying process, the materials are placed in stationary trays, which is not prone to adhesion and can maintain the original shape and color of the materials. Based on the above characteristics, the drying room is especially suitable for drying fruits, vegetables and Chinese medicinal materials which have high-quality requirements.
Description
Reviews (0)
Parameter
Video
Description
Working principle of the drying room
After laying the raw material on the Multi-layer raw material board, then putting it into the drying room by conveyors system or manual. The running speed of the circulating fan and dehumidifying fan can be adjusted freely according to the temperature and humidity of the material. The hot air generated by the heat source will be sent to the drying room by the circulating fan, part of the heat will be absorbed by the material and the other part forms water vapor will be discharged from the dehumidifying fan to achieve the purpose of drying.
Applications of the chamber dryer machine
The main raw materials of the drying room are fruits and vegetables, fungi, Chinese medicinal materials, seafood, crops, and some chemical products. It also can be customized according to the user's demands for different products.
Main kinds of raw materials
Fruit: Almonds, jujubes, peanuts (with shells), walnuts, papaya slices, hawthorn slices, apple slices, lemon slices, kiwi, mulberries, etc.
Vegetables: Asparagus, carob, kidney beans, lentils, eggplant, red pepper, pepper, cucumber slices, mushrooms, shiitake mushrooms, ginger slices, garlic slices, etc.
Chinese medicinal materials: Honeysuckle, nasturtium, burdock, ginseng, mulberry, etc.
Model
Dimensions
Drying crews
Quantity of drying material
(times/kg)
SL-2
4000*1600*2500
2
600
SL-4
6000*1600*2500
4
1200
SL-6
7200*2300*2500
6
1800
SL-8
8800*2300*2500
8
2400
SL-10
10000*2300*2500
10
3000
SL-12
10500*3300*2500
12
3600
SL-14
11000*3300*2500
14
4200
SL-16
11500*3300*2500
16
4800
SL-18
12500*3300*2500
18
5400
SL-20
13500*3300*2500
20
6000
SL-22
14500*3300*2500
22
6600
SL-24
15500*300*2800
24
7200