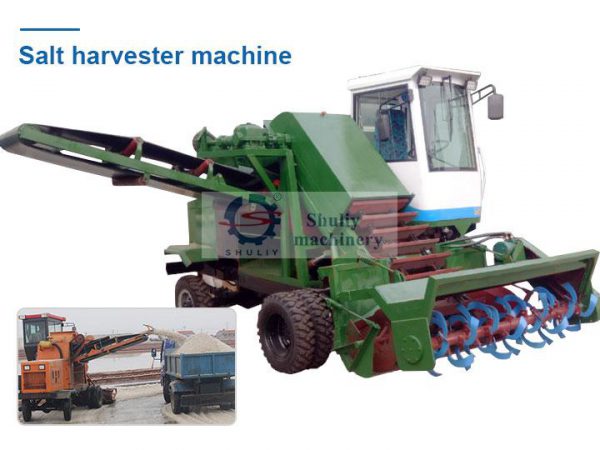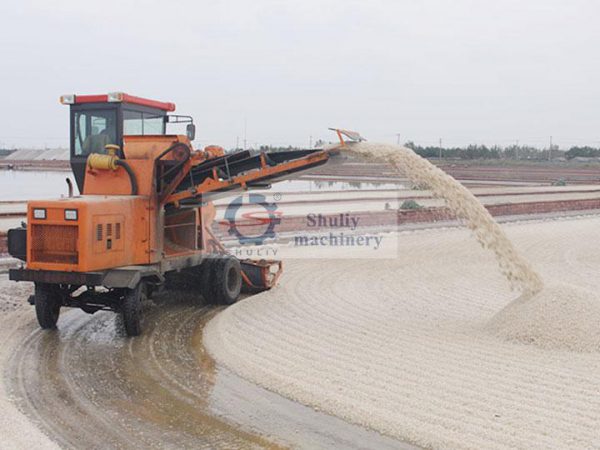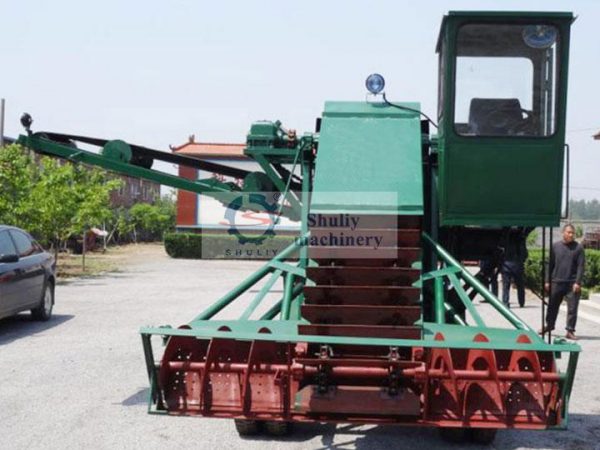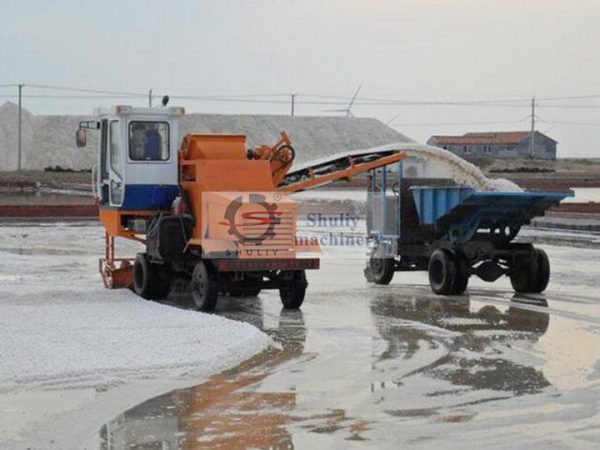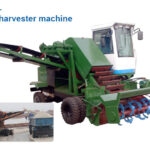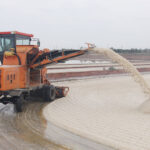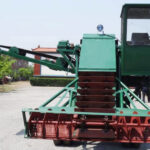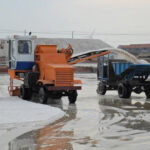 The salt harvester machine with crusher is suitable for the hard slag salt process. It can be used in conjunction with water conservancy pipes for salt collection work, and can also carry out work such as live slag and traction. The salt collecting machine uses a rubber crawler to walk, and the advantage of using the crawler walking is that the salt collecting machine can be driven without destroying the pool plate.
Description
Reviews (0)
parameters
video
Description
The salt harvester machine is powered by a 4105 basic diesel engine. In order to adapt to the operation in salt ponds, it uses the front and rear drive, rear steering, and is equipped with a lifting and delivery mechanism. It is widely used in the production of machinery in the salt field.
The medium-sized 4105 salt collecting machine is mainly suitable for salt fields where the crystal pool area of the salt district is not less than 1,000 square meters, and the bearing strength of the bottom of the pool is not less than 0.15 MPa and the living level is less than 120 mm.
The salt harvesting machine is a quick pumping type salt crushing and collecting mechanism, comprising a working pump for extracting a brine mixture and a jet pump for assisting salt pumping.
Wherein the working pump has a suction pipe connected to the salt collecting station, and the salt collecting station includes a semi-circular bucket-shaped bucket having a screw pusher blade therein; a connection point between the suction pipe of the salt-receiving working pump and the bucket is a salt collecting port, and a salt collecting port is provided to spray the salt collecting port.
| | | |
| --- | --- | --- |
| Model | SL-1 | SL-2 |
| Capacity | 150-200t/h | 150-400t/h |
| Power | 55kw/44hp | 55kw/44hp |
| working width | 2000mm | 2000mm |
| The Max.salt thickness | 20cm | 20cm |
| Wheel space | 1575mm | 1575mm |
| Weight | 4000kg | 4000kg |
| Dimension | 5000x2130x2900mm | 5000x2130x2900mm |
https://youtu.be/Yy2grVcw4aw