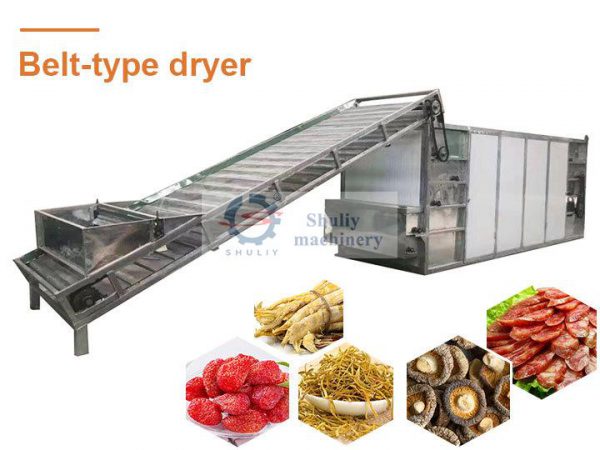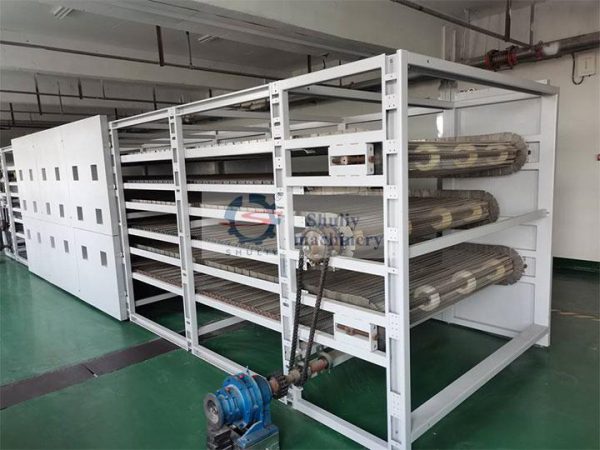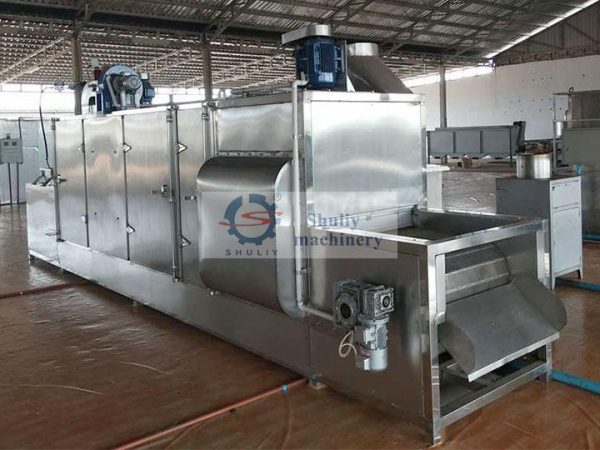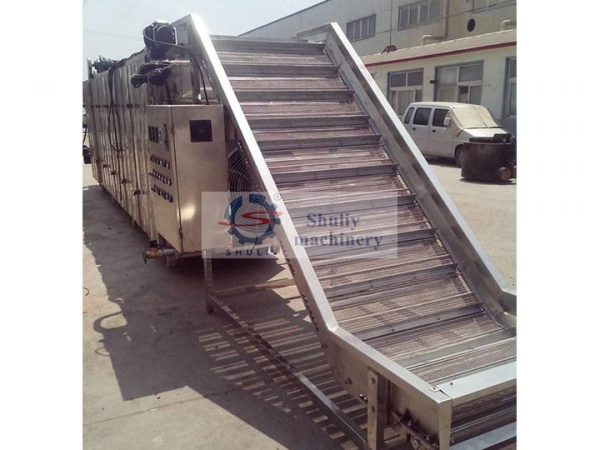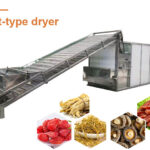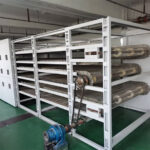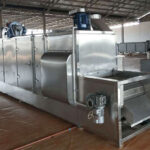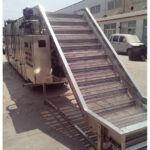 Automatic continuous drying machine
Belt dryer, just as its name implies, the materials are transferred to the drying box by the band carrier. The hot air flows through the drying box, taking away the moisture of the material to achieve the drying effect.
Description
Reviews (0)
Parameter
Video
Description
The biggest advantage of a belt dryer is that it can realize automatic continuous drying. The belt dryer can do continuous feeding and discharge, while the whole dryer is in the open state. When the amount of drying material is large, the belt dryer is your best choice. It has a wide range of applications, especially suitable for the flake, strip, granular materials with good permeability.
| | | | | | | | |
| --- | --- | --- | --- | --- | --- | --- | --- |
| Model | SL-1.2-8 | SL-1.2-10 | SL-1.6-8 | SL-1.6-10 | SL-2-8 | SL-2-10 | SL-2-20 |
| Units | 4 | 5 | 4 | 5 | 4 | 5 | 10 |
| Belt width(m) | 1.2 | 1.2 | 1.6 | 1.6 | 2 | 2 | 2 |
| Drying length(m) | 8 | 10 | 8 | 10 | 8 | 10 | 20 |
| Material thickness(mm) | | | | 10-80 | | | |
| Service temperature(°C) | | | | 50-140 | | | |
| Steam pressure(Mpa) | | | | 0.2-0.8 | | | |
| Steam consumption(kg/h) | 120-130 | 150-375 | 150-375 | 170-470 | 180-500 | 225-600 | 450-1200 |
| Drying time(h) | 0.2-1.2 | 0.25-1.5 | 0.2-1.2 | 0.25-1.5 | 0.2-1.2 | 0.2-1.5 | 0.5-3 |
| Drying intensity(kg/h) | 60-160 | 820-220 | 75-220 | 95-250 | 100-260 | 120-300 | 240-600 |
| Total power | 11.4 | 13.6 | 11.4 | 13.6 | 14.7 | 15.8 | 36.8 |
| Length(m) | 9.56 | 11.56 | 9.56 | 11.56 | 9.56 | 11.56 | 21.56 |
| Width(m) | 1.49 | 1.49 | 1.9 | 1.9 | 2.32 | 2.32 | 2.32 |
| Height(m) | 2.3 | 2.3 | 2.4 | 2.4 | 2.5 | 2.5 | 2.5 |
| Total weight(kg) | 4500 | 5600 | 5300 | 6400 | 6200 | 7500 | 14000 |