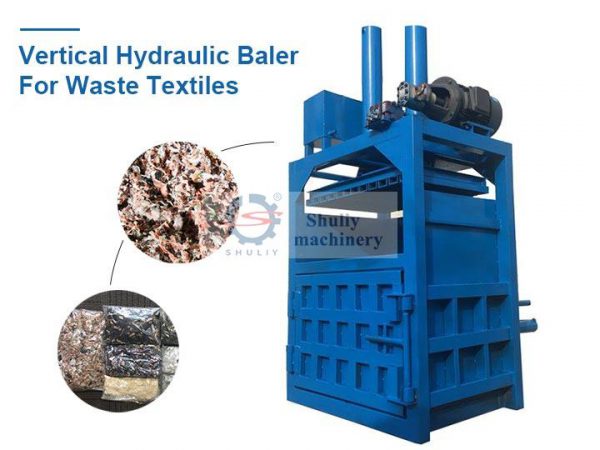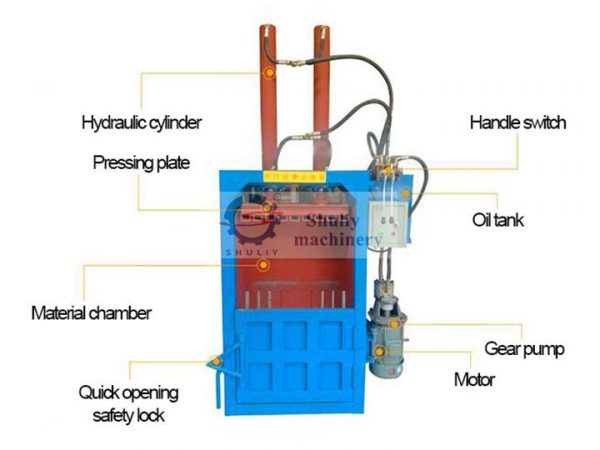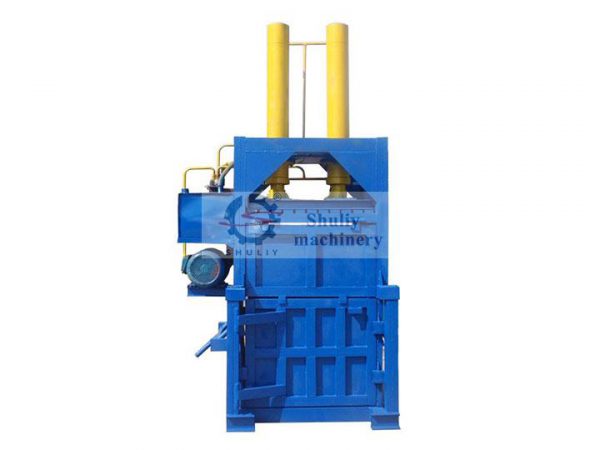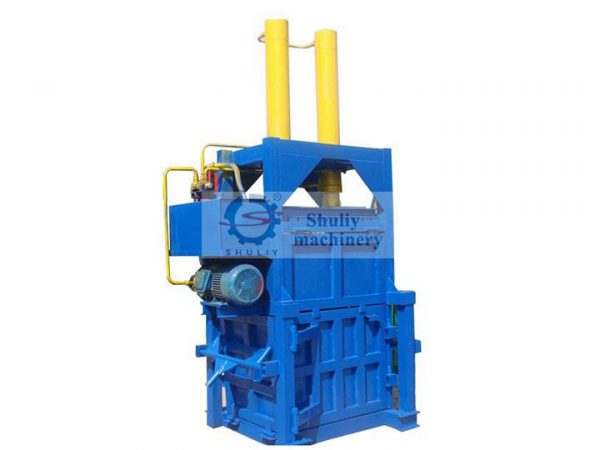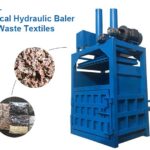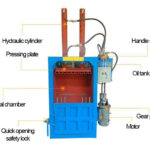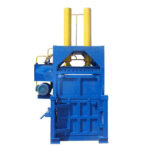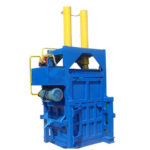 Vertical hydraulic baler mainly uses for the recovery of compressed cardboard, waste film, waste paper, textiles, foam plastics, beverage cans, industrial scraps, and other packaging materials and waste. Moreover, this vertical baling machine reduces waste storage space, saves up to 80% stacking space, reduces transportation costs, and is conducive to environmental protection and waste recovery.
Description
Reviews (0)
Structure
Parameter
Description
Uses of vertical hydraulic baling machine
This series of baling machines can be used for packing all kinds of products. (coke bottle, waste paper, waste cotton, woolen sliver, scrap paper strip, paper edge, cotton, etc.). And also suitable for farm use, packing feed for storage. Meanwhile, effectively save manpower, material, and financial resources, facilitate your storage and transportation. Of course, you can choose the better model according to the actual demand.
Main features of vertical hydraulic baler
Hydraulic compaction, manual loading, and manual button operation;
Completely maintain the physical characteristics of the material;
The waste material compaction ratio can reach 5:1;
Two bales for easy operation;
Anti-rebound barbs, keep the compression effect;
The pressing plate automatically returns to position.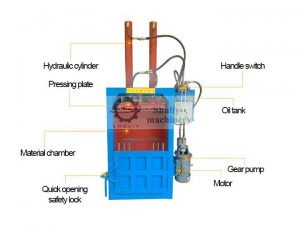 | | | | | | |
| --- | --- | --- | --- | --- | --- |
| Model | SL30T | SL40T | SL60T | SL80T | SL120T |
| Hydraulic power (T) | 30 | 30 | 60 | 80 | 120 |
| Body size (L*W) | 800*400mm | 900*600mm | 900*600mm | 1100*800mm | 1100*800mm |
| Handling capacity (h) | 0.8-1T | 1-1.2T | 1.5-2T | 2-3T | 4-5T |
| Total weight (T) | 0.8 | 1.3 | 1.5 | 2 | 3.2 |