Kaju cashew nut processing machine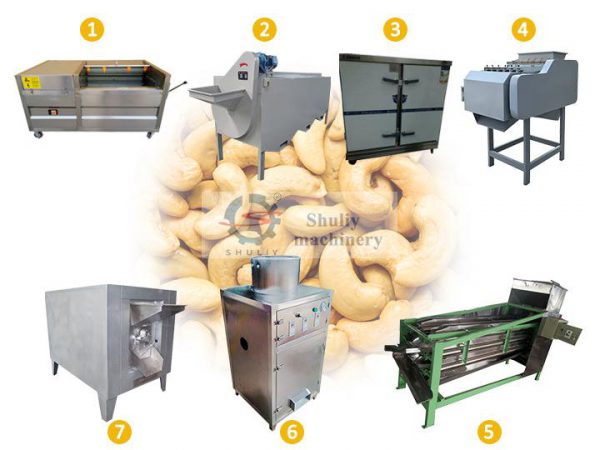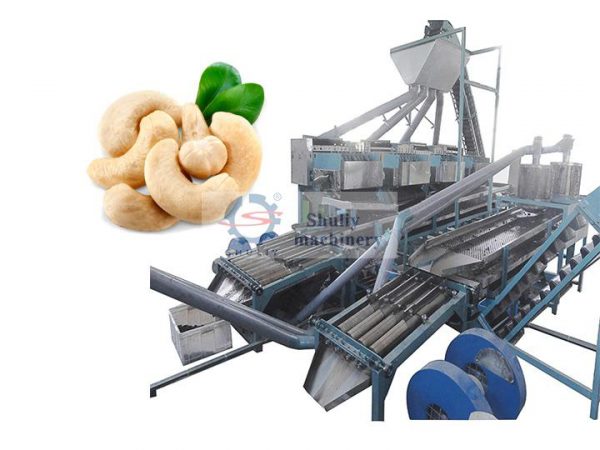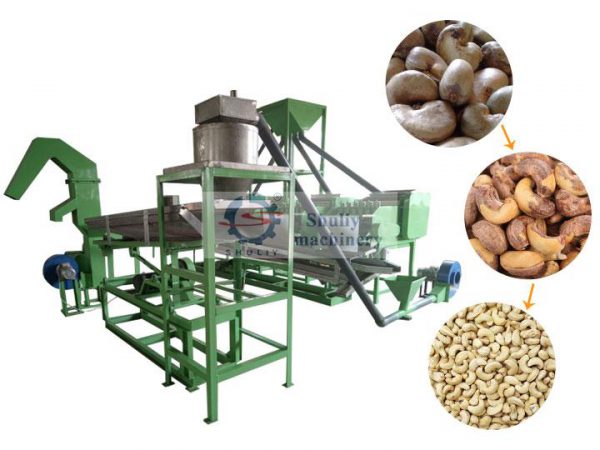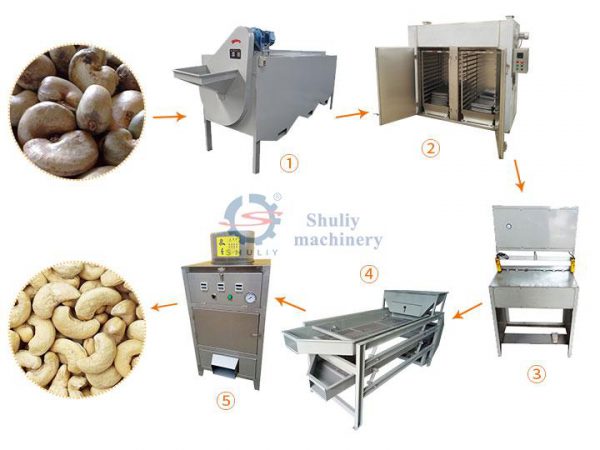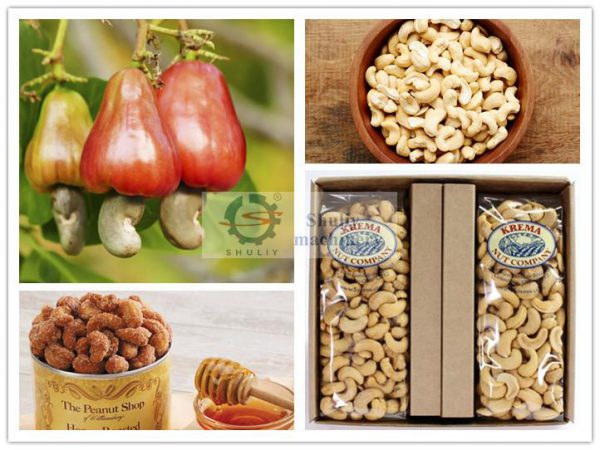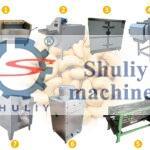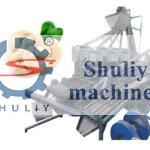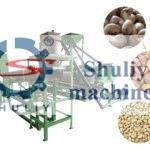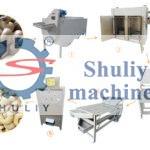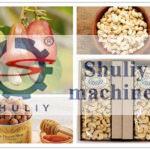 Kaju cashew nut processing machine
The cashew nut processing machine is mainly used to process cashew nuts from raw cashew nuts to peeled and roasted cashew nuts. According to the different output of cashew nut processing machines, it can divide into small cashew nut production lines and fully automatic cashew processing plants. Although the two lines' production efficiency is different, they both have a higher integrity rate, and the cashews will not damage. It can meet different customers' needs to process cashew nuts.
Description
Reviews (0)
Small cashew nut processing machine flow chart
Description
Small cashew nut processing line
The small cashew nut shelling line is mainly composed of semi-automatic cashew nut machines. Its production steps are mainly cleaning, analysis, cooking, peeling, separating the shell and kernel, and roasting cashew nuts. The following is a 200kg/h cashew nut production line to illustrate the production steps and machines required for cashew nut processing.
200kg/h small kaju cashew processing machine list and parameter
| | | | | | |
| --- | --- | --- | --- | --- | --- |
| Number | Name | Capacity | Size | Power | Weight |
| 1 | Cashew cleaning machine | 500kg/h | 1.58*0.85*0.8m | 1.1kw | 180kg |
| 2 | Cashew nut grading machine | 500kg/h | 3.6*0.9*1.6m | 1.1kw | 450kg |
| 3 | Cashew cooking machine | 200kg/h | 1.5*0.6*1.55m | 18kw | 150kg |
| 4 | Cashew nut shelling machine | 240kg/h | 1.45*1.33*1.55m | 3kw | 700kg |
| 5 | Shell kernel separator | 400kg/h | 1.25*0.85*1.85m | 2.2kw | 320kg |
| 6 | Cashew kernel peeling machine | 200kg/h | 0.71*0.69*1.38m | 0.1kw | 110kg |
| 7 | Cashew nut roaster | 200kg/h | 3*2.2*1.7m | 2.2kw | 500kg |
Fully automatic kaju cashew processing plant
The fully automatic cashew kernel processing plant can realize the fully automatic process from cashew nut feeding to shelling. It has a high degree of automation, and the production efficiency of the production line can reach more than 1000kg/h. The production line covers a large area and has high production efficiency. Therefore, it is mainly suitable for Large cashew processing plants.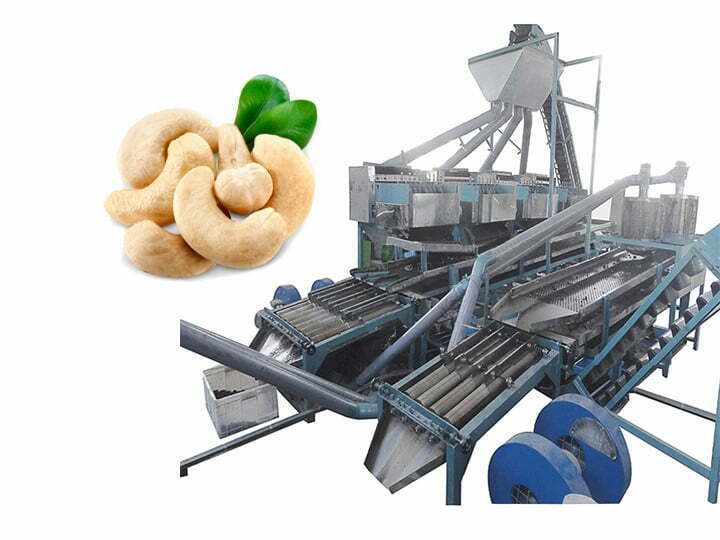 Small cashew nut processing machine flow chart
Small cashew nut processing equipment mainly includes cashew cleaning machine, grading machine, cooking machine, peeling machine, shell and kernel separator, peeling machine, roasting machine.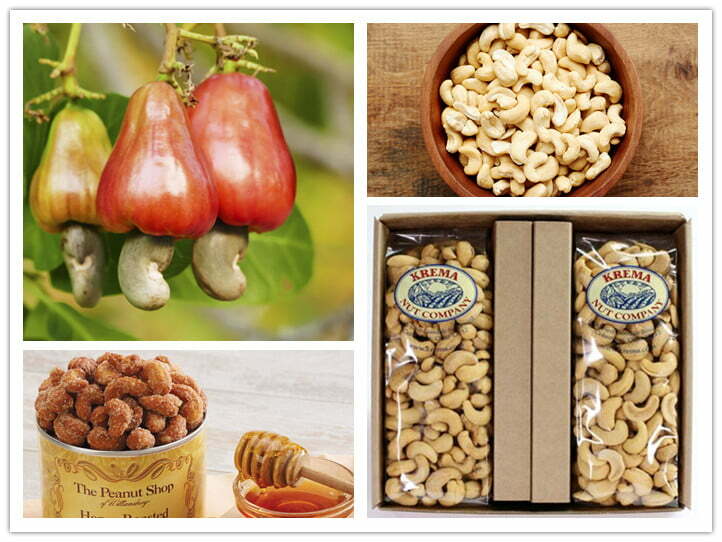 cashew nut cleaning machine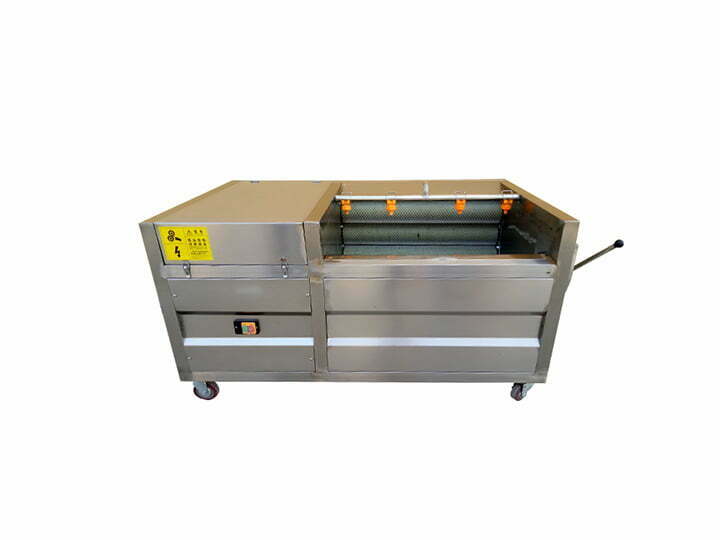 The cashew nut cleaning machine is a brush cleaning machine that can remove impurities on the surface of the cashew nut. There are 9 brushes evenly distributed inside the machine, and the brushes are in full contact with the cashew nuts. Therefore, the machine can completely remove impurities on the surface of the cashew nuts. The machine is made of all 304 stainless steel, and it has movable casters for easy movement.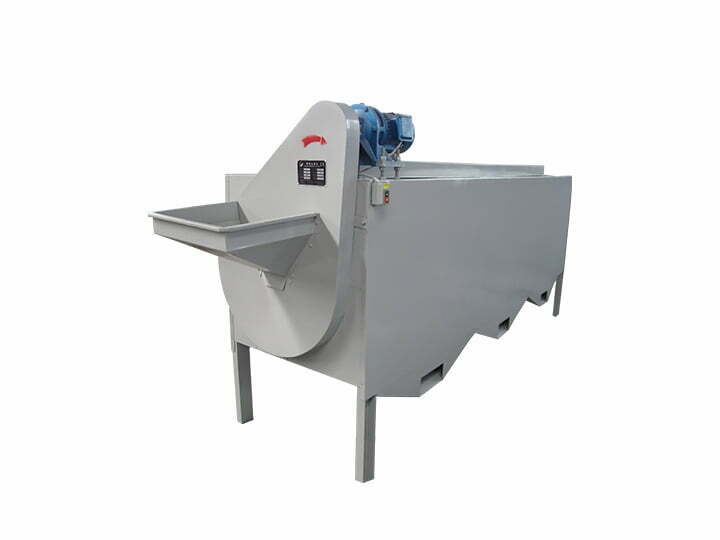 A grading machine can be used to grade cashews before they are shelled. Different grades of cashews have slightly different prices. In this step, it can distinguish different grades' cashew nuts to facilitate subsequent processing. The cashew nut processing machine is suitable for grading cashew nuts of different sizes, and the machine can distinguish 3-5 grades according to customer requirements.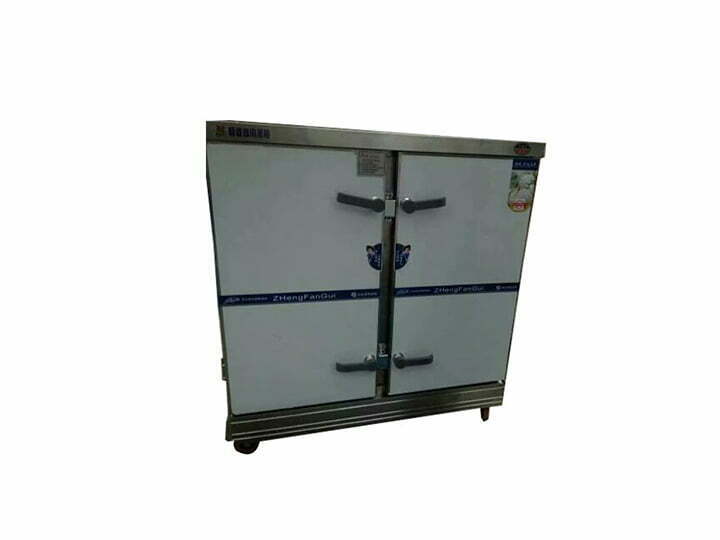 The cashew nuts have a hard shell. During processing cashews, the cashews need to be steamed and then peeled. Through the cashew nut cooking machine to steam cashew nuts, it will create a space between the cashew nut shell and the kernel. This way can increase the efficiency of cashew nut shelling. The cashew machine manufacturer provides you with electric and gas heating machines. It has different specifications and outputs.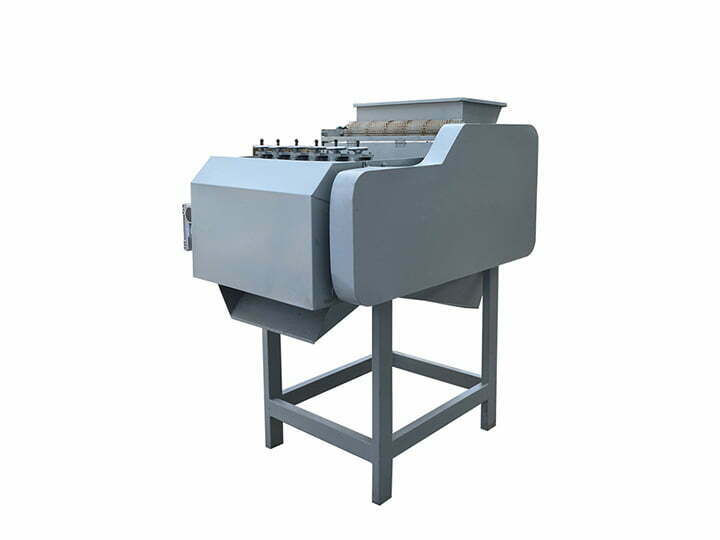 In the 200kg/h small cashew nut processing plant, it uses an automatic machine that can crack 10 cashew nuts at a time. In addition, it also has a machine that can shell 2.4.6.8.12 cashews at a time. The automatic cashew nut shelling machine has the characteristics of high shelling efficiency, large output, and complete kernel without scratches.
Shell kernel separator machine
In order to increase production efficiency and reduce manual contact, it generally use a shell and kernel separator to separate cashew nut shells and kernels. The shell and kernel separator uses the principle of different weights of shell and kernel to distinguish the two. It is widely used to distinguish the shell and kernel of nuts after shelling. Therefore, this cashew processing machine usually equips with a nut shelling machine.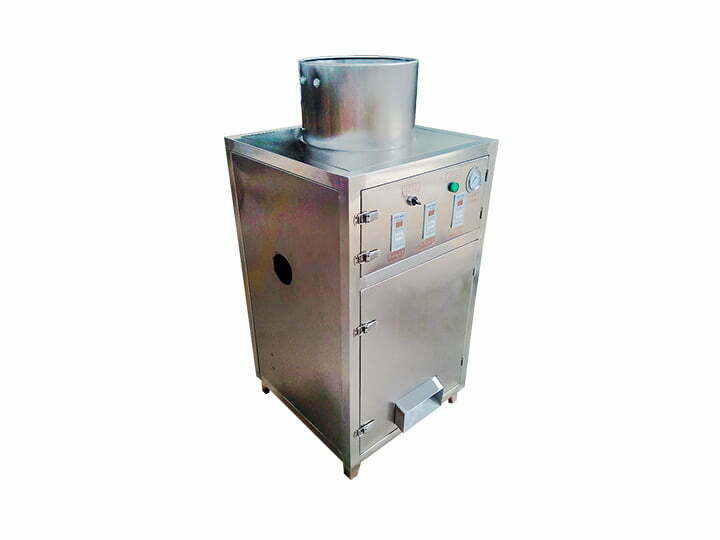 The cashew peeling machine uses the pneumatic principle to automatically peel the cashew nut. The machine can apply for peeling dried cashew nuts, and the peeling rate is over 98%. It makes up for the defect that the peeling machine can only be applied to wet cashews. It increases the production efficiency of cashews and reduces the workload of manual operations.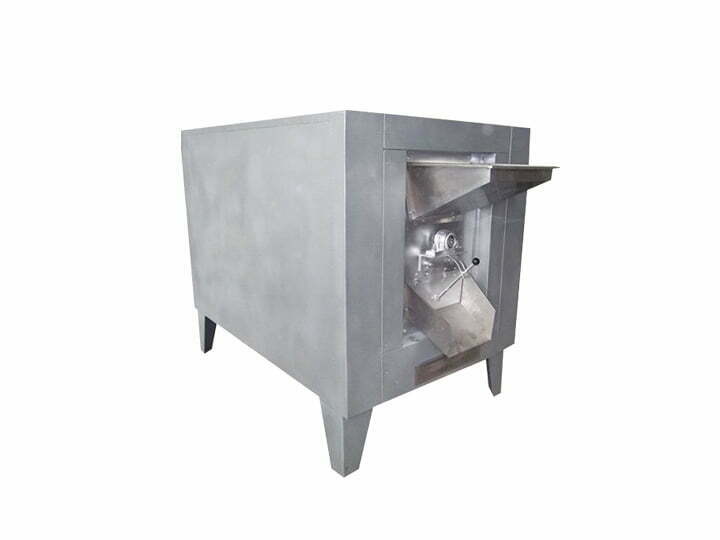 The roaster machine can use electricity, gas, and other heating methods, and it is suitable for roasting all kinds of nuts. In the small cashew nut line, the 200kg/h roaster machine has two barrels to roast cashew nuts. It will not damage cashew nuts when roasting. And the machine is an intelligent control machine, it can adjust the baking temperature and time.
Watch Video of small kaju cashew processing line
Small cashew nut shelling line advantages
This kaju cashew nut processing plant is suitable for the production of various sizes' cashew nuts. The shelling and peeling machine adopt a special blade design, which will not damage the cashew nuts.
The production line has the characteristics of high production efficiency, small footprint, convenient operation, and maintenance.
The small cashew nut shelling line not only has one output, but it can also be customized according to the customer's output.
The above machine equipment scheme is our regular cashew nut processing machine. If you have different processes to process cashew nuts, we can equip the machine according to your requirements.