This peanut brittle production line could process rice, peanut, cashew nut, almond, sunflower seeds, sesame. It includes sugar melting, mixing, cutting, and packaging. Customers could also require to add pre-process equipment of red skin peanuts. There are two processing lines, peanut cereal bar plant and puffed rice cake plant. The cereal bar produced by this production line is delicious and healthy.
Introduction of peanut brittle
Peanut candy is a traditional snack, made with clean peanuts and sugar. Peanut brittle is sweet, crisp, one of the most popular foods among consumers. According to different cooking methods, peanut brittle is also divided into butter peanut brittle and sesame peanut brittle. Puffed rice cake is sweet and delicious, with a delicate fragrance of rice, mainly made with glutinous rice and white sugar.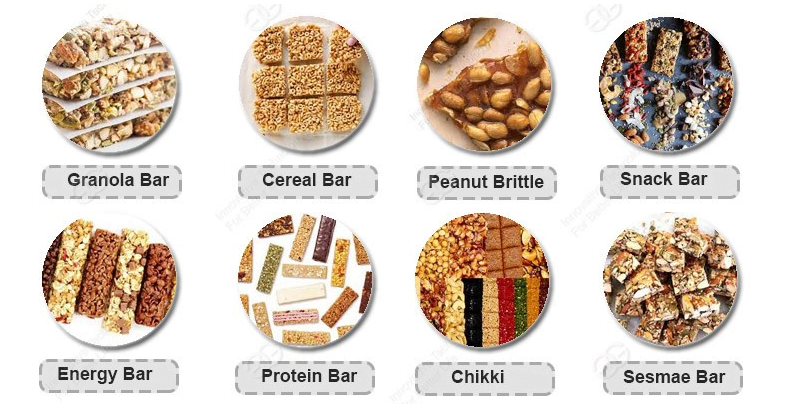 Peanut cereal bar making plant
The peanut brittle production line includes a sugar melting machine, mixing machine, elevator, peanut candy cutting machine, packaging machine. It could produce large amounts of peanut cereal bars. And customers could also choose to add peanut roasting and peeling machines before the sugar melting machine. This peanut brittle processing plant is highly efficient, energy-saving, and automatic.