Industry's Scrap Metal Shredder Machine handles a wide range of metal scrap, which can be quickly shredded to make it easier to transport, store, and for subsequent metal recycling and reuse. Processing through a metal shredder machine helps to reduce metal resource waste, minimize scrap volume, and promote sustainable scrap metal management and recycling.
Shuliy factory scrap metal shredders are available in a wide range of models with capacities between 500kg/h and 5t/h. In addition, we can customize the appearance, size, and function of the metal shredder according to customers' specific production needs.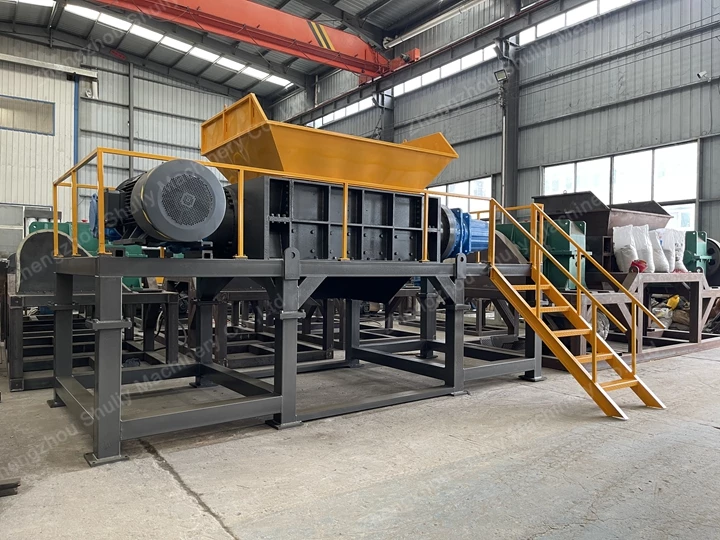 What are the applicable metal scrap materials for shredding?
Scrap cars: the scrap metal shredder can process metal parts from discarded cars, car parts, and scrap vehicles, such as bodies, engine parts, wheels, and exhaust pipes.
Electronic scrap: It can process metal parts from waste electronic equipment, including old TVs, computers, cell phones, circuit boards, and other electronic parts.
Construction waste: the scrap metal shredder can be used to dispose of discarded construction materials such as metal pipes, building structures, roofing materials, and steel.
Machinery and Equipment Waste: It can process the metal part of waste machinery and equipment, machine tool parts, engineering machinery, and manufacturing waste.
Iron and steel scrap: Scrap metal shredders are usually used to process scrap steel, scrap iron, rebar, and other steel products waste.
Aluminum scrap: It can process scraps of aluminum products such as aluminum cans, aluminum frames, aluminum furniture, and other aluminum alloy products.
Stainless steel scrap: the scrap metal shredder can also be used to process waste stainless steel products such as stainless steel utensils, pipes, and parts.
Copper scrap: It can be used to process waste copper products, including copper pipe, copper wire, copper tubing, and copper utensils.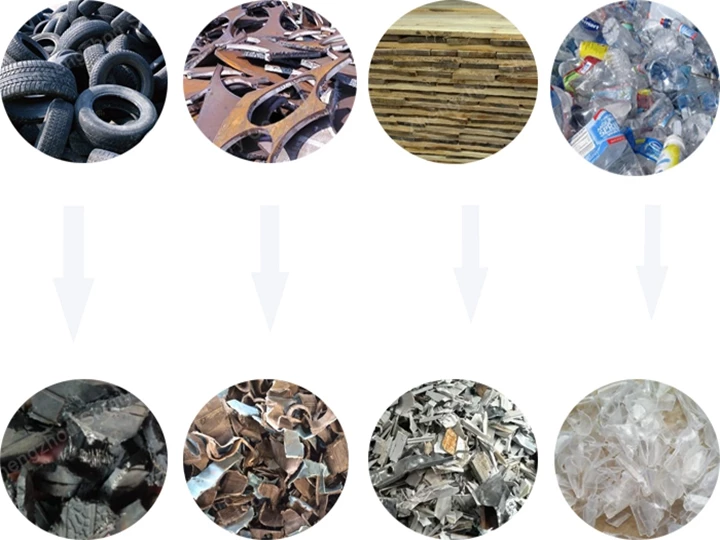 Scrap metal shredding machine parameters
| | | | |
| --- | --- | --- | --- |
| Model | Powder(kw) | Size(m) | Capacity (kg/h) |
| SL-S500 | 11 | 1.85*0.75*1.8 | 300-500 |
| SL-S600 | 15 | 1.95*0.8*1.8 | 500-700 |
| SL-S800 | 37 | 2.1*0.8*1.9 | 800-2000 |
| SL-S1000 | 44 | 2.6*0.95*1.9 | 1500-3000 |
| SL-S1200 | 90 | 2.95*1.2*1.9 | 2500-4000 |
metal shredder parameters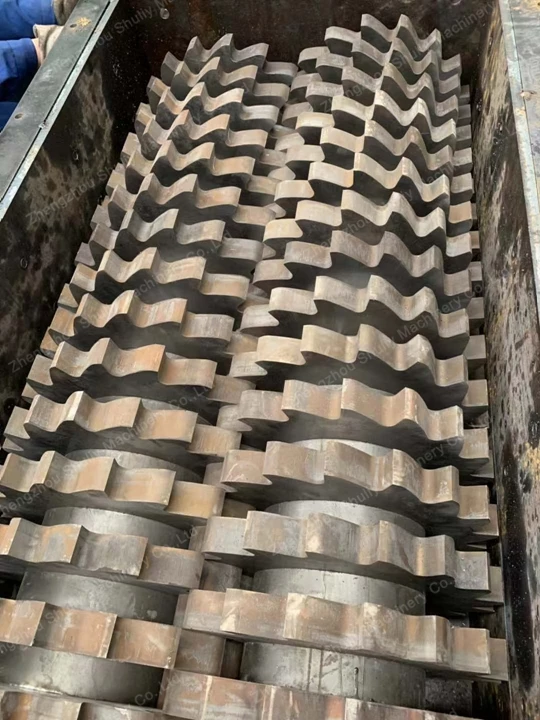 Why Choose Shuliy's Scrap Metal Shredder?
Looking for an efficient and cost-effective way to process scrap metal? Shuliy Factory's Scrap Metal Shredder has you covered! Our high-quality shredder is designed to tackle all your metal waste recycling needs, offering incredible processing capacity and unrivaled efficiency.
Unbeatable Price: We offer competitive pricing to fit your budget.
Customizable: Tailor the shredder to meet your specific needs and requirements.
High Processing Capacity: Process large volumes of scrap metal quickly and effectively.
Eco-Friendly: We care about the environment and ensure our equipment meets all environmental standards.
Quality Assurance: Our machines are built to last, reducing maintenance and repair costs.
Don't miss out on this opportunity to upgrade your metal recycling process. We also supply other metal waste recycling machines, such as metal balers, metal shears, etc. Contact us now for pricing and inquiries! Shuliy Factory – Your Partner in Sustainable Metal Recycling.