Tractor driven corn planter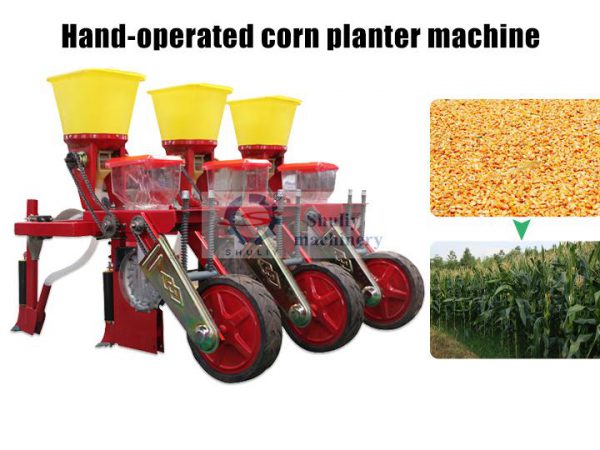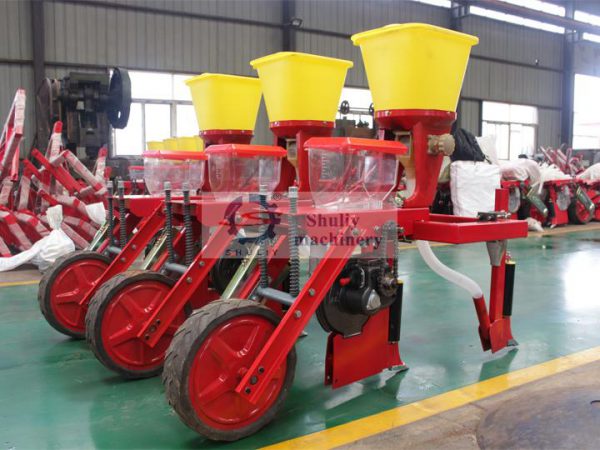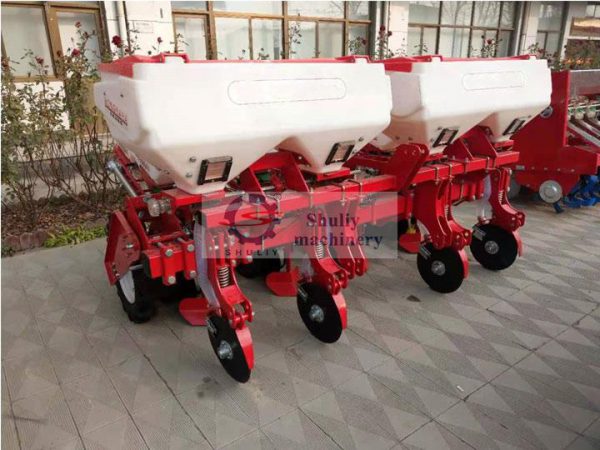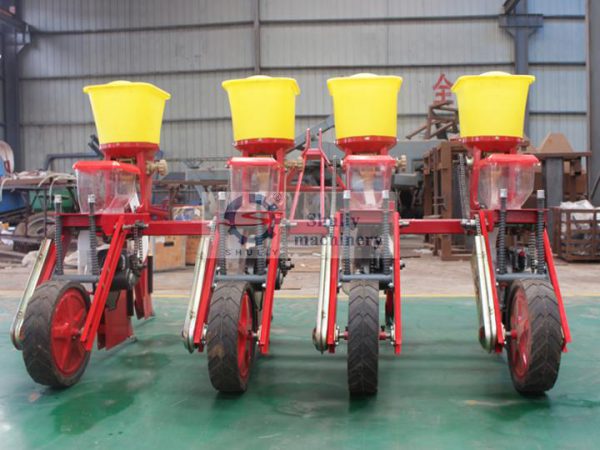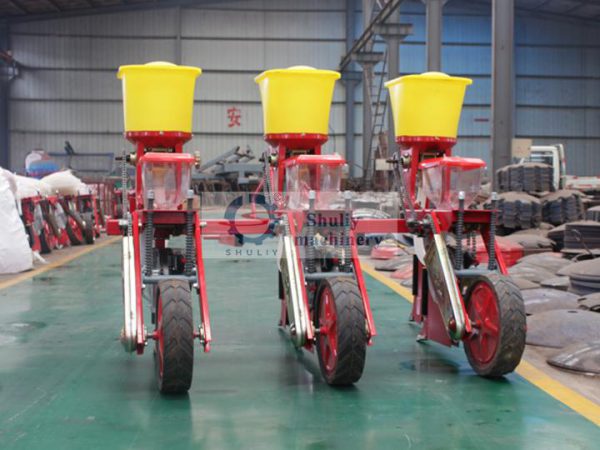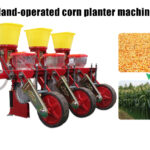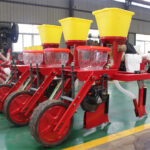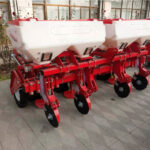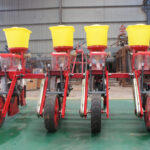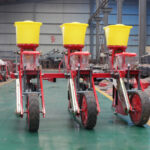 Tractor driven corn planter
Tractor-driven corn planter is a machine to plant corn with high working efficiency. We provide corn planter machine with 2 rows, 3 rows, 4 rows, 5 rows, 6 rows, or 8 rows, which means you have many options about it.
Description
Reviews (0)
Technical Parameter
Description
This corn planter machine needs to match with tractors to work during the operation that greatly reduces the labor time. There is a box to contain fertilizer, so the seed can drop into the soil with fertilizer, but won't hurt the corn seedlings. With great performance and high capacity, this tractor driven corn planter is highly praised by our customers. Compared with other planters, it can prevent grass winding and decrease vibration. Such parts are adjustable as row spacing, planting spacing, ditching depth, fertilization depth, and sowing depth.
Tractor driven corn planter is easy to connect a 2-row corn planter with a tractor that can improve the working efficiency. Corn planter is easy to work, and the user just needs to sit to operate. We have a planting corn machine with different rows, and you have many options to buy what you want.
| | | | | | | |
| --- | --- | --- | --- | --- | --- | --- |
| Model | 2BYSF-2 | 2BYSF-3 | 2BYSF-4 | 2BYSF-5 | 2BYSF-6 | 2BYSF-8 |
| Size | 1.57*1.3*1.2m | 1.57*1.7*1.2m | 1.62*2.35*1.2m | 1.62*2.75*1.2m | 1.62*3.35*1.2m | 1.64*4.6*1.2m |
| row | 2 | 3 | 4 | 5 | 6 | 8 |
| Row spacing | 428-570mm | 428-570mm | 428-570mm | 428-570mm | 428-570mm | 428-570mm |
| Plant spacing | 140mm-280mm | 140mm-280mm | 140mm-280mm | 140mm-280mm | 140mm-280mm | 140mm-280mm |
| Ditching depth |  60-80mm |  60-80mm |  60-80mm |  60-80mm |  60-80mm |  60-80mm |
| Fertilization depth | 60-80mm | 60-80mm | 60-80mm | 60-80mm | 60-80mm | 60-80mm |
| Sowing Depth | 30-50mm | 30-50mm | 30-50mm | 30-50mm | 30-50mm | 30-50mm |
| The capacity of the fertilizer tank | 18.75L x2 | 18.75L x3 | 18.75L x4 | 18.75L x5 | 18.75L x6 | 18.75L x8 |
| Capacity of seed box | 8.5 x 2 | 8.5 x 3 | 8.5 x 4 | 8.5 x 5 | 8.5 x 6 | 8.5 x 8 |
| Weight | 150kg | 200kg | 295kg | 360kg | 425kg | 650kg |
| Matched power |  12-18hp | 15-25hp | 25-40hp | 40-60hp | 50-80hp | 75-100hp |
| Linkage |  3-pointed |  3-pointed |  3-pointed |  3-pointed |  3-pointed |  3-pointed |