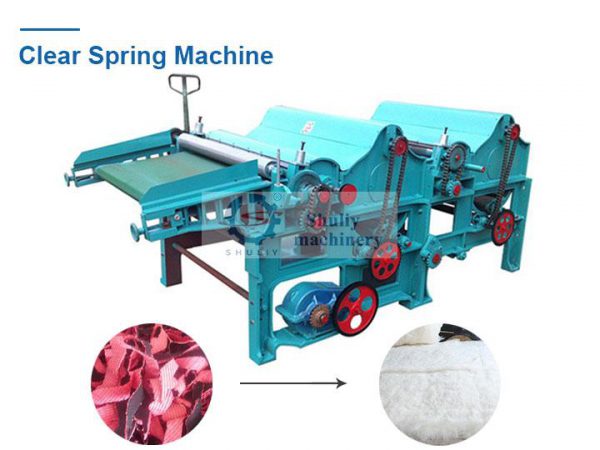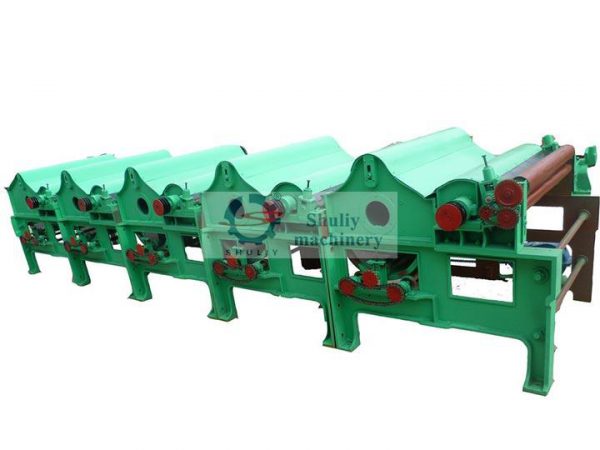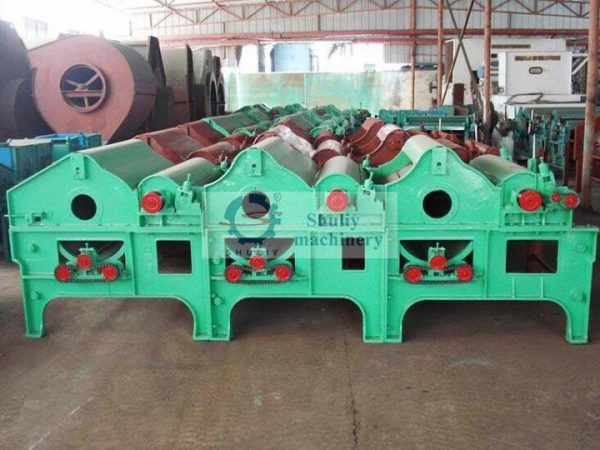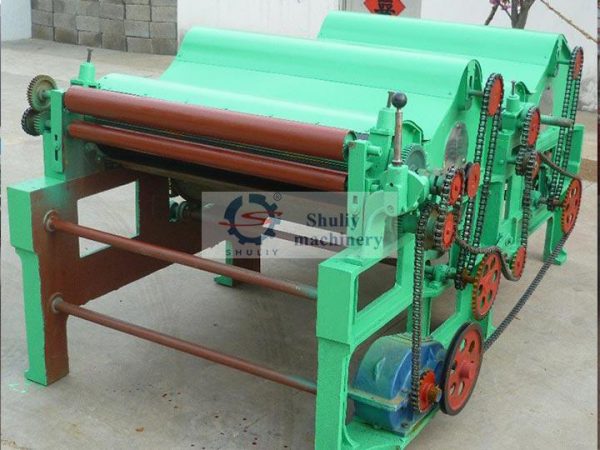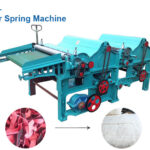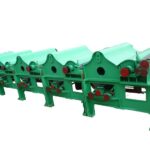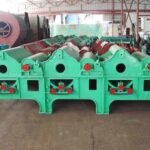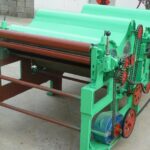 The Clear spring machine is widely used in many materials. Such as chemical fiber, hemp spinning, cotton spinning, wool spinning, textile waste yarn, waste clothing, textile scraps, non-woven fabrics, and other raw materials. This cleaner is suitable for textile, toy, clothing, shoes, knitting chemical fiber, needle felt, waste processing, and other industries.
Description
Structure of the cotton fiber clear spring machine
The diameter of the roller of the machine is 250mm, with a different number of rollers, ranging from 1 to 8 rollers. Certainly, the more the number of rollers, the better the final cleaning effect of the material.
The output is about 100-200kg/h. You can configure the number of rollers according to your own requirements and budget, and can also add an encloser. The working width of the feeding point of the fiber opener and clear spring machine is 1.5m.
Characteristics of the clean spring machine
The machine has reliable performance, stable operation and simple operation;
Good cleaning effect, low energy consumption, environmental protection, low noise;
Small damage to the fiber, blanking back automatically;
Independent high – power dust suction fan, superior dust discharge performance.