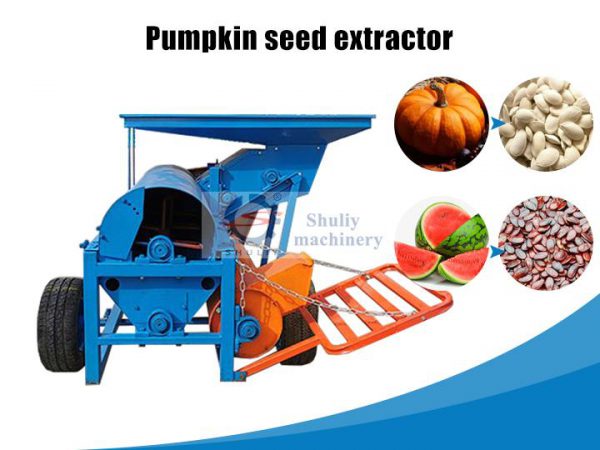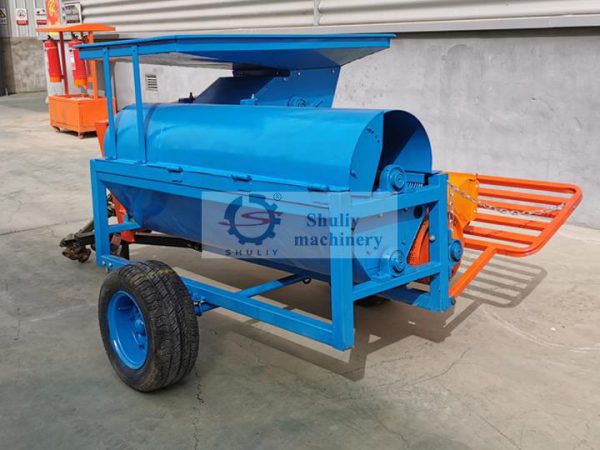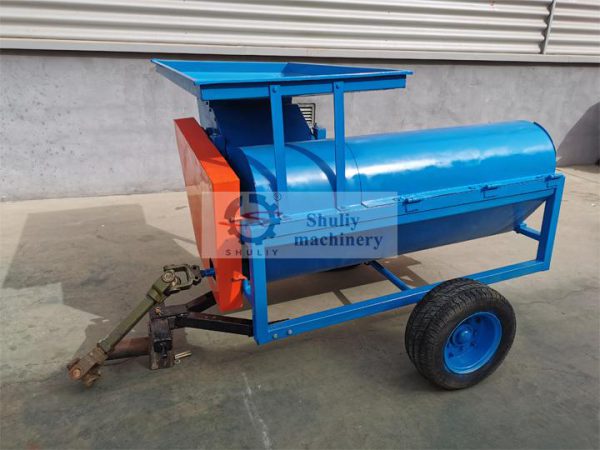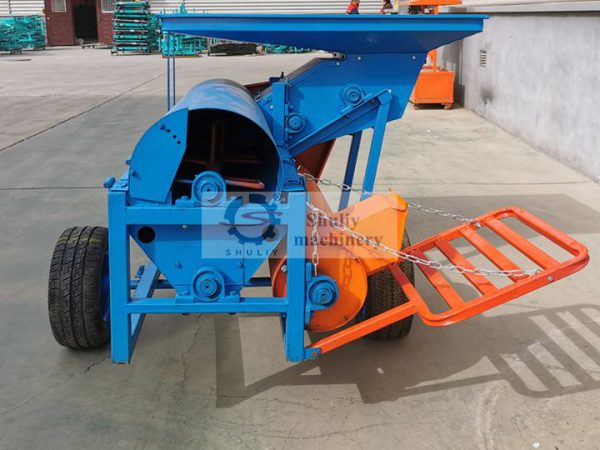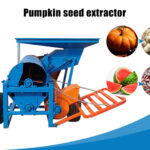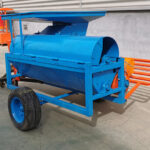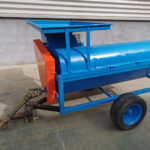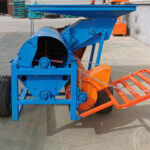 This is a seed extractor, which can extract seeds from pumpkin, watermelon, winter melon, melon, etc. The removed seeds are widely used as health products, nutrition products, nuts, etc. Also, it has high economic value.
Description
Reviews (0)
Technical Parameters 1
Working Video
Description
The pumpkin seed extract machine is to extract seeds from the pumpkin, watermelon, winter melon, muskmelon, gourd, and other melons. Finally, you can get rather clean seeds. It needs a PTO-driven big tractor or diesel engine to work. It can complete a variety of operations such as crushing, squeezing, separating, and clearing at one time. In addition, this pumpkin seed extractor is suitable for different sizes of melons.
The power adopts the wheeled tractor power output shaft mode, which has strong dynamic flexibility and is especially applied to plain areas. The seed extractor machine is easy to use and maintain, safe and reliable in operation, and reasonable in performance. It is an ideal seed extract machine.
We have two types of pumpkin seed extract machines. First is the big size one, and its capacity is 1500kg/h. Working speed in the field can reach 2-5km/h. The second is small in size with a capacity of 500kg/h, compared with the first one, it is suitable for individual use and easy to operate and move. In the world, both types are very useful for farmers to extract seeds in the field.
| | |
| --- | --- |
| Name | Watermelon and Pumpkin Seeds Harvester |
| Model | 5TZ-1500 |
| Weight | 3388kg |
| Working speed | 2-5km/h |
| Capacity | ≥1500 kg/h wet watermelon seeds |
| Material container | 1.288m3 |
| Cleaning rate | ≥85% |
| Breaking rate | ≤0.3% |
| Power | 60-90KW |
| Input speed | 540-720rpm |
| Connect way | three-point linkage |
| | |
| --- | --- |
| Name | Watermelon and Pumpkin Seeds Harvester |
| Model | 5TZ-500 |
| Weight | 400kg |
| Working speed | 4-6km/h |
| Capacity | ≥500 kg/h wet pumpkin seeds |
| Material container | 1.288m3 |
| Cleaning rate | ≥85% |
| Breaking rate | ≤5% |
| Min power | 30hp |
| Max power | 50hp |
| Connect way | three-point linkage |
| R.P.M | 540 |
https://www.youtube.com/watch?v=v5sXDg5rxOw