Small round silage baler machine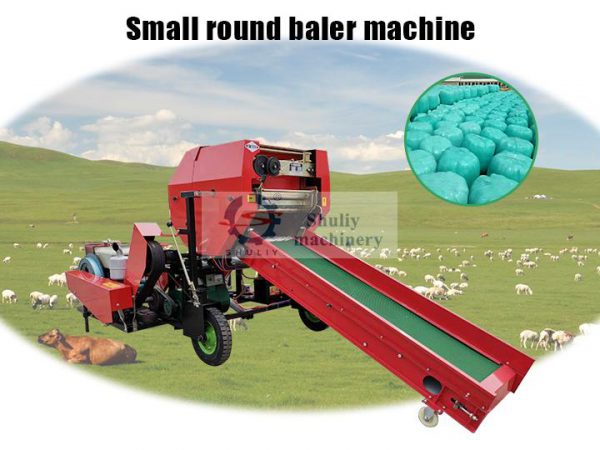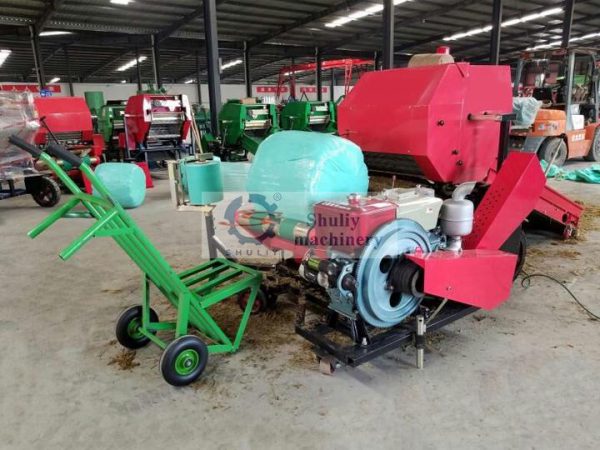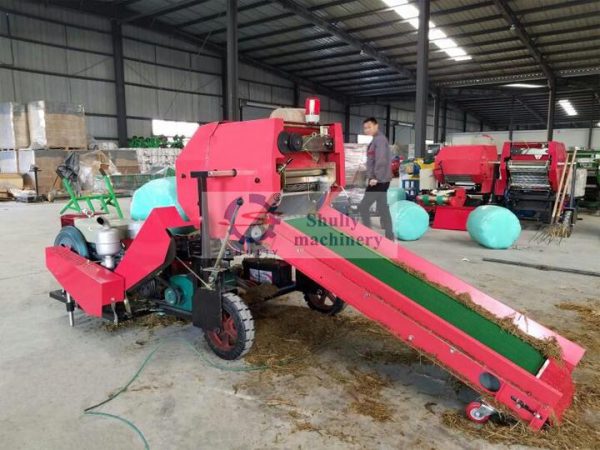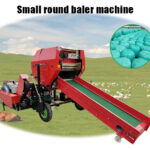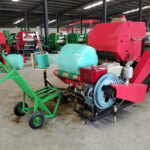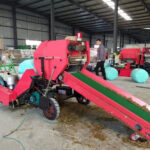 Small round silage baler machine
This is a small silage round baler machine. The silage bale size is 550*520mm. Through the anaerobic and chemical action of microorganisms, the silage machine produces a kind of palatability, high digestibility, and nutrient-rich feed under airtight anaerobic conditions.
Description
Reviews (0)
Technical Parameters
Description
The silage baler machine integrates baling and wrapping and it has a conveyor belt feeding system. Using the silage method to preserve the green corn stalks or other crop straws, such as vine leaves, and rice straws for a long time also can preserve their nutrients well. The fully automatic silage baler machine is one of the necessary equipment for animal husbandry. Baling and wrapping film is a method of making silage. In addition, the silage feed has a soft texture and a fragrant taste, which promotes the appetite of cattle and sheep, and solves other seasons The problem of shortage. It can make 50-60 silage bales in one hour. You can wrap two-layer film or three-layer film. Film wrapping speed is 13s for 2 layer film, and 19s for 3 layer film.
| | |
| --- | --- |
| output | 50-60 bundles |
| Bundle Weight | 65-100 kg |
| Supporting Power | 15 horsepower/Electrity |
| Baler Size | 550*520mm |
| Baler Volume | 450-500 kg/m³ |
| Machine Weight | 850 kg |
| Rotating Speed | 350 rpm |
| Machine Size | 3520*1650*1650 |
| Conveyor Length | 1800 mm |